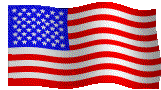 A

DVANCED

S

OLUTIONS AND

I

NNOVATIVE

T

ECHNOLOGIES
The natural resources on our planet earth are limited so we have do our best to store, recycle and reuse whenever it is possible.
ENERGY AND BIOMETHANE PRODUCTION THROUGH CITY WASTE TREATMENT
​PLANT SCHEME WITH THE REFINING OF BIOGAS, FERTILIZER PRODUCTION AND CO2 RECOVERY
Huge amounts of wastes are produced yearly all around the world. The amount of Solid Urban Waste, one of the most important by-products of an urban lifestyle, is growing even faster than the rate of urbanization.
Poorly collected or improperly disposed waste and lack of enforced regulations, mainly in low and middle-income countries, can have a detrimental impact on the environment due to contamination of groundwater and surface water by leachate, as well as air pollution from burning of waste.
S.A.T.I. Engineering L.t.d. is a landmark capable of meeting the needs of research and tailor made design for every situation whether it is city communities or farms, always in a perspective of extreme environmental sustainability.
Should you need any information or launch a feasibility study, please contact us.
S.A.T.I. ENGINEERING Ltd
offers the smartest solution for disposing and recycling urban waste in collaboration with subsidiary companies and research organizations.
A cumbersome and harmful environmental problem becomes a productive source of energy without environmental impact.
Producing electricity and heat from F.O.R.S.U (the organic fraction of solid urban waste) eliminates waste generated by human activity, reducing dependence on fossil sources like oil, without emission of particulates into the atmosphere.